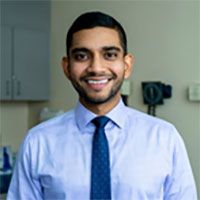 "The newly formed Cutaneous Oncology Program aims to establish GW as the leading academic center in the Washington DC area for the treatment of cutaneous malignancies, side effects of new oncologic therapies, and the management of high risk patient populations. Washington DC lacks a skin cancer center of excellence to help community physicians and patients manage these complex and advanced patients. GW and the GW Cancer Center aim to fill that void. The Cutaneous Oncology Program will encompass the existing Supportive Oncodermatology clinic, the Cutaneous T-Cell Lymphoma clinic, and the Pigmented Lesion clinic, as well as the newly formed High Risk Skin Cancer clinic. This clinic will provide services for the medical and surgical management of advanced cutaneous malignancies, including high risk SCC and BCC, Merkel cell carcinoma, DFSP, and melanoma. In particular, we are excited to be offering Mohs micrographic surgery with immunostains for patients with these malignancies, especially melanoma, to improve patient outcomes. "
-Vishal Patel, Director of the Cutaneous Oncology Program
Supportive Oncodermatology Clinic
The field of supportive oncodermatology can facilitate improved awareness of dermatologic toxicities and research efforts, with the mutual goal of maximizing quality of life, and importantly, optimizing utilization of potentially life-prolonging anticancer interventions. In partnership with the newly-established GW Cancer Center, the Supportive Oncodermatology Clinic will serve the comprehensive dermatologic needs of cancer patients.
Learn more on the GW Cancer Center website >>
Melanoma and Pigmented Lesion Clinic
Cancer of the skin is by far the most common of all cancers with melanoma being the cause of the majority of skin cancer deaths. The incidence of melanoma continues to increase and it has become one of the most common forms of cancer in the United States, especially among young adult women ages 20-39. This year, an estimated 73,000 melanomas will be diagnosed in the U.S.