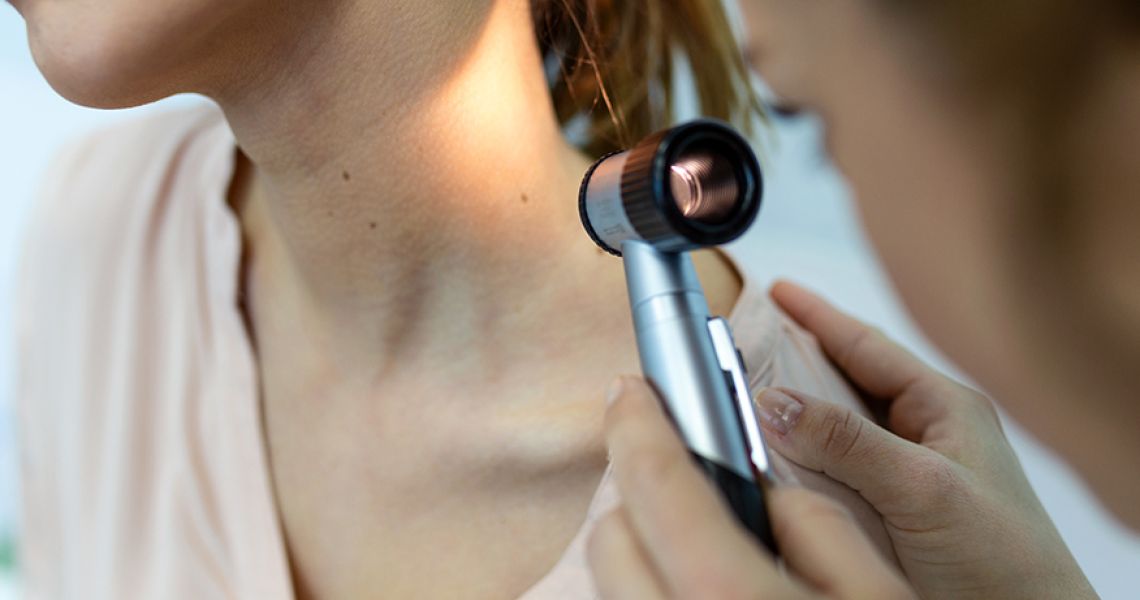 WASHINGTON (March 16 2023) —Faculty, residents, and students from the George Washington University (GW) School of Medicine and Health Sciences (SMHS) Department of Dermatology had a large-scale, high-impact presence at the 2023 American Academy of Dermatology (AAD) Meeting, March 17–21 in New Orleans, Louisiana.
At the event, GW SMHS faculty and students were highly visible presenting cutting-edge research via poster and oral presentations. Among the 18 poster presentations given by GW SMHS faculty/students, two gained notoriety by winning first place and fourth place in the meeting poster exhibits/competition. These posters were selected from the nearly 1,200 submitted posters.
The winning posters are:
1st Place Winner (Poster ID#: 43357) – Erika McCormick, BS, for the poster abstract titled: Encapsulated Anandamide: A Promising Therapy for Cutaneous Lupus Erythematosus. 
4th Place Winner (Poster ID#: 43653) — Peter Baek, BS, for the poster abstract titled: Assessing the Readability of the iPLEDGE Comprehension Assessment.
Additionally, Adam Friedman, MD, FAAD, chair of the GW Department of Dermatology, received an AAD Presidential Citation for his work creating a free telehealth clinic in Ward 8 of Washington, D.C. The honor is in recognition of his long-standing commitment to innovative and accessible dermatology education via the academy and beyond and its far-reaching impact on trainees and colleagues alike.
GW SMHS faculty members also deliver invited lectures on a wide array of topics at the conference, including the following highlights:  
New Treatment for Atopic Dermatitis, by Jonathan Silverberg, MD, PhD, MPH
Immunomodulator Considerations for Cosmetic Dermatology, by Pooja Sodha, MD
Respect the Dormant Beast: Your Management of High-risk Cutaneous Squamous Cell Carcinoma, by Vishal Patel, MD
The 2023 Debates: Controversies in Dermatology: Chemical Sunscreens Are Safe and We Should Continue Recommending Them, by Adam Friedman, MD
Augmenting Autoimmune Blister Diseases with Immunomodulators, by Karl Saardi, MD
For a full listing of GW Dermatology presentations, you can visit the website: https://dermatology.smhs.gwu.edu/events/american-academy-dermatology-annual-meeting.
If you are interested in speaking with any of the GW SMHS faculty or students about their research or lectures, please email Anne Banner at abanner@gwu.edu(link sends e-mail) to facilitate interviews.
--GW--